Rachelle Czartorynskyj
MORTGAGE BROKER
Markets Served: Stratford Ontario and Canada-wide
Your Financial Wellness Partner
Connecting you with all the resources you need!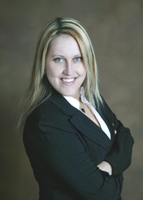 About Rachelle
 Rachelle Czartorynskyj, Licensed Mortgage Broker is distinguished throughout the mortgage industry for her unique and customized mortgage solutions. Her access to over 80 mortgage products and lenders puts Rachelle in a unique position providing a customized solution based on your unique needs.
Her extensive experience as a licensed Mortgage Broker and Licensed Real Estate Broker has put her in an optimal position to provide a holistic overview of your situation.
In 2018 & 2019 Rachelle has been recognized as one of the top 3 Mortgage Brokers in Stratford on the Three Best Rated website.
Over the past 18 years Rachelle's passion and customer focused approach has resulted in her becoming a leading expert in the financing industry. Her compassion and eagerness to help her clients has resulted in her achieving comfortable, flexible and low cost financing solutions. In many cases this results in her clients saving many thousands of dollars. Rachelle is also recognized for her expertise in placing "difficult to place" mortgages.
The following testimonial is indicative of her high levels of client satisfaction.
"Dealing with Rachelle was the best move we ever made! She was able to meet our financial needs, find us unbelievable rates and most of all she was very friendly and compassionate like we knew her all our lives! Thanks Rachelle, we have your cards on our fridge and in our wallet ready to recommend you to any and all of our family& friends!" Angela and Hollis
See for yourself  Client Testimonials  & Google Reviews
32 year resident of Stratford Ontario, well known for her volunteering and fundraising efforts for the local animal groups Rachelle has roots that go deep into the community. She founded a local Animal Support Facebook Group "Stratford Animal Community Support Group" (She has five rescue cats and a dog) and is founder of an animal rescue "www.hearts4pawsrescue.org"
Rachelle Czartorynskyj AMP
Mortgage Broker
Czartorynskyj Capital Inc. "Your Financial Wellness Partner"
Office: 866.592.0516 | Fax: 866.407.5702
Member of the Better Business Bureau  | 100 Broker's who care
Business Hours: Mon- Fri 9am-5pm *Closed evenings and weekends
Verico The Mortgage Wellness Group Ltd (11970) Each office is independently owned and operated

Mortgages
Rachelle Czartorynskyj Mortgage Broker Lic# M08004599
Verico The Mortgage Wellness Group Ltd (11970)
Member of the Better Business Bureau since 2012
www.mortgagesourcecanada.com
Real Estate
Rachelle Czartorynskyj Real Estate Brokerage
Real Estate Broker/Broker of Record
Each office is Independently owned and operated
www.stratfordRealEstateBroker.ca
Certifications
-Member of Mortgage Professionals Canada
-Licensed Real Estate Broker – Real Estate Council of Ontario
-CRMS Certified Reverse Mortgage Specialist
Honors and Awards
-Voted Stratford's Favourite Mortgage Broker 2013 & 2014 & 2015. Gazette Reader's Choice Awards
-Nominated Women of the year 2013 and 2016 Community Service and Business Categories. -Business Administration Diploma with Honors Organizations
-2018 & 2019 rated as one of the Top 3 Mortgage Brokers in Stratford (Three Best Rated)

Volunteer Experience and Causes
-Past Chair, Stratford Perth Humane Society Community Council
-Supporter and Volunteer for Feline Friends Network FFN
-Past Chair, Huron-Perth Multicultural Association – Events & Fundraising Committee
-Past Board Member – Board of Director and Fundraising Committee – Optimism Place Women's Shelter & Support Services
-Group Founder – Stratford Animal Community Support Group
–100 Brokers Who Care
–100 Feline Friends Who Care
-Founder – Hearts4Paws Animal Rescue
Don't Wait Any Longer. Start Forging Your Own Path Today!